Child Behavior Pathways Presents:
Coping With Challenging Behaviors:
Premium 9-Week "Coping Cafe" Series


Have you ever struggled with managing your child's behaviors?
Are there times where it feels like your child "just doesn't listen" and you're not sure what to do?
The good news is that you don't have to face these inevitable behavioral challenges alone!
O
ur experienced team of behavior specialists/educators are here to share tools that can help minimize the challenges and encourage more of the positive behaviors/choices that we want to see from our children.
Our "core" services are built around a 8-week evidence-based video series designed to provide parents and caregivers with:
Techniques to increase positive family interactions

Tools for responding to common attention getting behaviors
Approaches for developing more positive behavior patterns
Strategies that reinforce important life skills that will set a child up for long-term success!
This upgraded Premium Coping Café Package includes:
Access to the "core" 8-week behavior support strategy video series
A BONUS 9th week of video and workbook materials to supplement the first Café meeting
A 1-hour weekly group Zoom call/video meeting led by a Child Behavior Pathways behavior specialist
Weekly opportunities to discuss and troubleshoot each week's behavior strategy in greater detail
FREE access to our comprehensive "Healthy and Effective Use of Timeout With Children" video course!
Meet Your Café Host:
Dr. Brett Patterson
Dr. Brett is a Clinical Psychologist with over 25 years of experience working with adults, adolescents and children in various inpatient and outpatient settings. He has been providing mental health and behavior support services to families and educators throughout Southern California since 2002.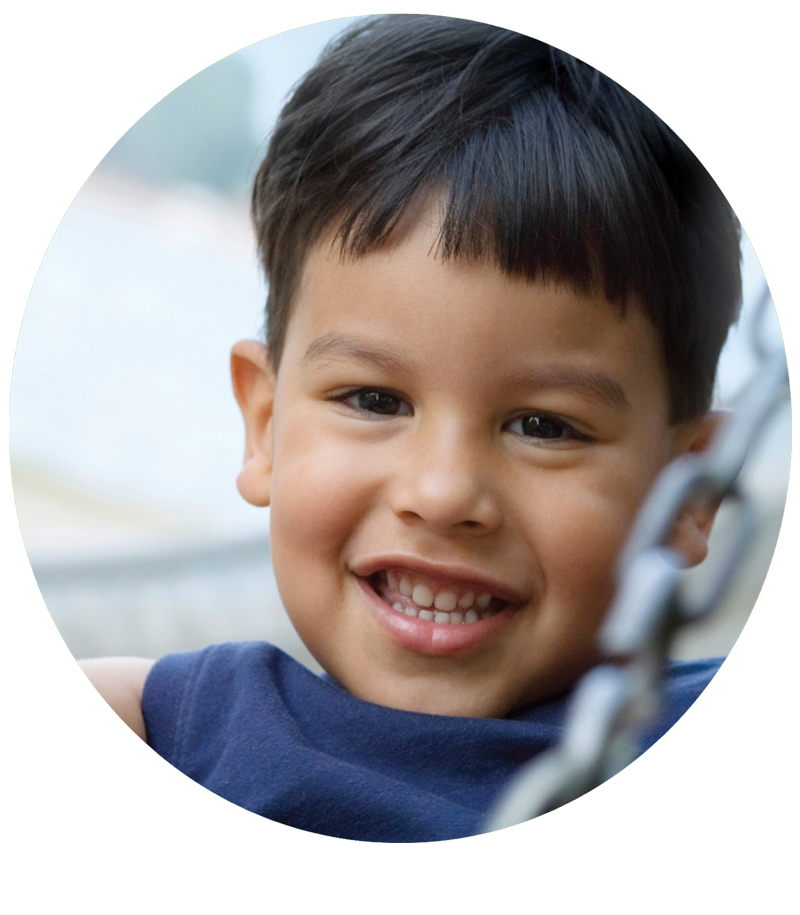 Why Child Behavior
Pathways? 


Child Behavior Pathways (formerly known as CUIDAR for Attention and Learning) has been providing quality behavior support services to thousands of families and early education providers since 2002. Our program focuses on early intervention services for young children by supporting:
Effective behavior management strategies for parents and teachers
Improved relationships in the child's home and school environments
Sustainable prevention and early intervention programs in the home and throughout the community
Our developmentally appropriate services are designed to help caregivers better understand and nurture positive relationships with their children, improve family functioning and effectively manage challenging behaviors.  
Additional Programs Offered By Child Behavior Pathways
Frequently
Asked
Questions
Is the curriculum for these programs evidence-based?
Yes, the various tools and strategies discussed throughout all courses are based on behavioral psychology principles that are supported by decades of research and widely used in many well-established behavior intervention programs around the world. 
Does the 9-week "Coping" course use any specific parent education curriculum?
Some of the structural elements of this course (i.e. using video-base examples of behaviors) are influenced by a program called Community Parent Education (COPE). Child Behavior Pathways has been using a modified version of COPE for all of our in-person parenting groups since 2002. The COPE model was developed by Charles Cunningham and colleagues (Cunningham, Bremmer, & Secord-Gilbert, 1998) out of McMasters University in Toronto, Canada. In its intended format, the COPE model uses a learning structure that is heavily influenced by social-cognitive psychology, family systems theory and small-group intervention principles. Research has shown the COPE program to be effective in reducing disruptive behavior problems with children. 
So does this mean that this course considered a COPE class?
No. The actual COPE model relies heavily on face-to-face group interaction/discussions to support the process of learning the widely used behavior intervention principles and strategies. This in-person dynamic is something we are not able to recreate using the current online format, so it is important to clarify that this course is NOT a COPE class in its prescribed form. We specifically mention COPE because it is important for us to acknowledge our influences in putting together the structure for this course in a way that allowed us to continue serving families in need of support during COVID-19 physical distancing restrictions. 
Is there a target age range for your online programs?
Child Behavior Pathways has specialized in providing behavior support services to families with preschool/early elementary aged children since 2002. Because of this, our materials and examples tend to feature children between 3-7 years of age. However, MANY of our families have reported great success in using the same strategies and principles with their older children as well…and sometimes even their spouses, other family members, co-workers, etc. 😉 While we know that the strategies can be effective across a broad age range, our recommendation for these particular materials would be for families with children 3-12(ish).
Why can't I access all 9-weeks worth of content as soon as I enroll?
Several families have asked why we don't simply release all of the videos at once. The answer is because our data shows that building an effective behavior management "toolbox" is best accomplished when we add (and have a chance to practice using) one tool at a time. There is also a progression to the strategies, meaning that we want to be sure you're comfortable using some of the tools from the earlier sessions because they will be needed in order to effectively use some of the later strategies. Following this recommended course structure and taking the full week to practice each new strategy will offer the best support for the positive behavior change you seek. 
How long will I be able to access the courses after purchase?
You will have full access to the course content for one year from the date of purchase.
If I enroll in the Coping Café package, will I have immediate access to the "Healthy and Effective Use of Timeout" course?
In most cases the answer is no, you will not receive access to the "Timeout" course until Week #7 of the "Coping" curriculum. I promise we're not doing this to be mean or teach any life lessons about delayed gratification! The Timeout video supplements the content for session #7 very well, so we believe that these video lessons should be paired together. Patience, as they say, is a virtue. 😉
Can I join the Coping Café series after the posted start date?
We recommend that anyone wanting to participate in the Coping Cafe package begin prior to the Week #3 Zoom call just to ensure full benefit of the content discussions.  
But I see that the next Café series does not start for several more weeks and I want to get started NOW!
Believe me, we understand the desperation that parents can often experience and we certainly don't want to delay any help that you may need! If you find yourself in this situation, please feel free to sign up for the "Core" 8-week course and get started with the "Coping" series immediately. You can let us know at the time of purchase (or send us a message later) and we will be happy to enroll you in the next scheduled Coping Café series from the beginning!
Would there be an additional fee if I decide to upgrade and participate in a future Café series?
You can simply pay the difference and you'll be good to go! Just send a message letting us know you would like to upgrade and we'll assist in getting this set up!
How do I access the Coping Café meetings?
We will send a private link to everyone enrolled in the Café package prior to the first Zoom meeting. You can use this link to join us online (with or without video). There is also an option to join by phone if you prefer to call in.
How long do the group Café Zoom meetings last?
We schedule these for an hour each week.